About Dr. Michael T. Bauer D.C.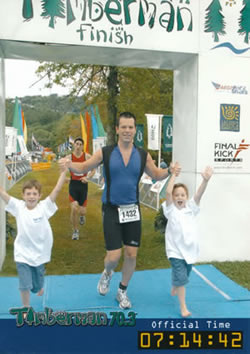 Dr. Michael T. Bauer is the founder and director of Bangor Chiropractic Inc. Since 1999, Dr. Bauer provides specific, scientific based chiropractic care to his friends and neighbors in the Slate Belt region of Northeastern , Pennsylvania. He combines his knowledge of nutrition, anatomy and the human form to provide the care necessary to enable his patients to gain the most out of their life. Dr. Bauer has taken on the mission to inspire and educate the families that utilize his services about the benefits of natural living and human potential.
Dr. Bauer completed his Bachelor of Science degree at St. Peter's College in Jersey City. Dr. Bauer received a Degree in Business Management and Finance. As a young professional, he started his early career at AT&T in a financial group. Following a 4 year term, Dr. Bauer returned to school to complete a science degree program to enable him to attend graduate school.
Dr. Bauer completed his graduate program at the prestigious New York Chiropractic College in Seneca Falls, NY. He has continued his education with courses in nutrition, exercise physiology and injury prevention.
In his free time, Dr. Bauer is an amateur, competitive athlete and has completed multiple events including two Half-Ironman Triathlons, The New York City Marathon, Mountain bike endurance races and many other races over a 10 year period. He enjoys all outdoor activities including running, biking swimming, soccer to name just a few.
Dr. Bauer is married to his lovely wife; together they have two sons and enjoy an active and healthy lifestyle. Dr. Bauer is a board member of the chiropractic focus philosophy group. He has been a youth mentor in his community and takes seriously his commitment to the community he serves, as a guest speaker at local schools, community events and Chamber of Commerce meetings.
Dr. Bauer is caring for athletes, weekend warriors, moms and dads, children to grandparents. He looks forward to helping you achieve your health goals. Please give us a call.